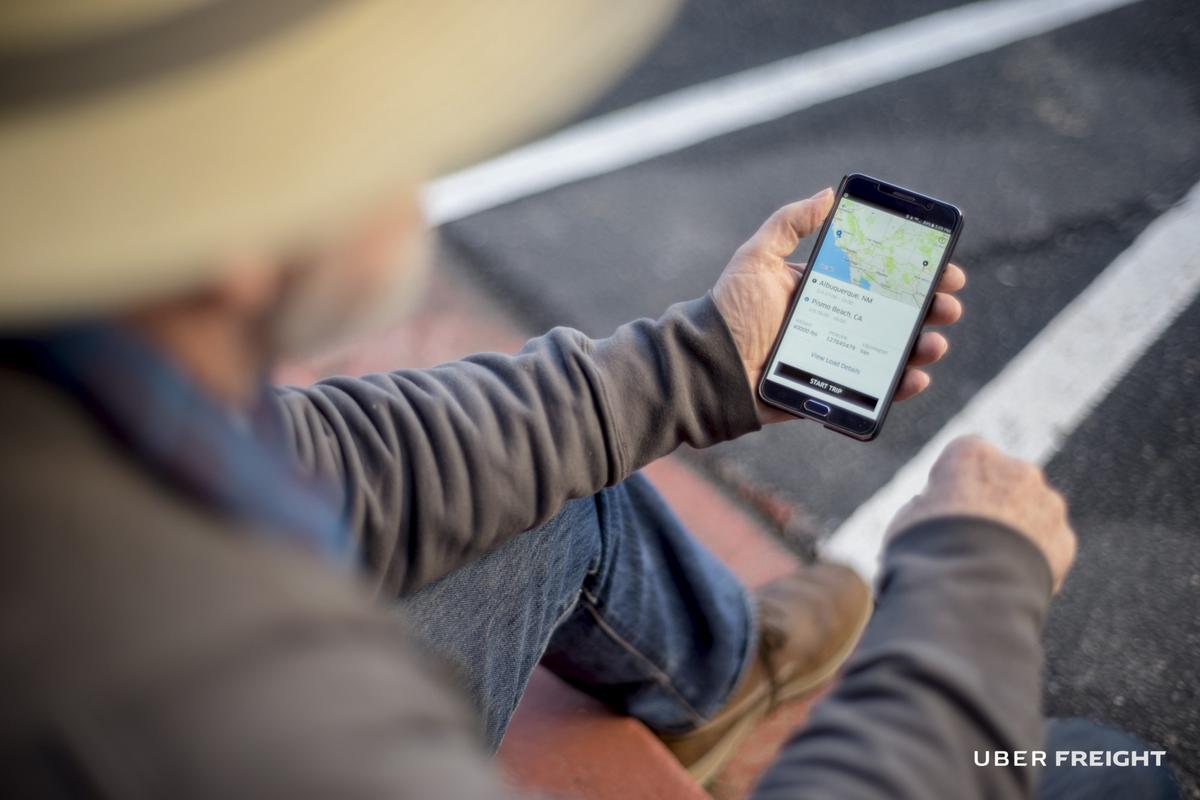 Orlando, Fla. —Uber Freight is leveling the playing field for America's truck drivers. They simply take the guesswork out of finding and booking freight, which is often the most stressful part of a driver's day. What used to take several hours and multiple phone calls can now be achieved with the touch of a button.
Uber Freight aims to empower truck drivers and small trucking companies to run and grow their business.
It has a free App that matches carriers with shippers. Just tap a button and instantly book the loads you want to haul. And, thanks to upfront pricing you'll always know how much you'll get paid. Plus, they pay carriers fast -- within 7 days.
It offers faster pay with no fees avoiding factoring or waiting 30-90 days to get paid. You just drive and get paid fee-free within 7 days giving you more choices as you pick the loads you want. Book the loads that work for you, 24/7. No haggling with brokers, back-and-forth-negotiations, or hassles.
Clear pricing, because you get to see your load price upfront.
When you see a load you like you just use the App and tap to book it and drive with the peace of mind that the upfront quote is what you'll get paid.
Get instant confirmation! As soon as you book they'll let you know that your load is confirmed. No more surprises. No more wondering.
In the last year, they've gotten to know truck drivers across the country. They've shared stories about what it's like to have the interstate be your home office, and the challenges they see on a daily basis. Today, truck shipments often take longer than necessary because drivers face congestion on the roads and long load times at warehouses. Sourcing and scheduling freight is a surprisingly manual, time-intensive process, and drivers often go weeks on the road, missing birthdays and other important family moments. Meanwhile, more goods are moving on the road each year. Uber Freight is focused on solving these problems and helping freight get around the country faster, safer, and more efficiently.
Their vision is a future where truck drivers and self-driving trucks work together to move freight around the country. Self-driving trucks will manage long haul driving on some interstate highways, but having two hands on the wheel will still be the best way to get a load to its final destination. Truck drivers possess the critical skills that self-driving trucks may never match — like backing into a tight dock, navigating a busy industrial yard, or moving axles on a trailer.
As self-driving trucks begin to handle some long haul routes, transfer hubs will spring up near cities and towns. These hubs will be central exchanges where self-driving trucks and truck drivers switch loads.
In the future, a driver might go to a transfer hub to drop off a trailer of California avocados from a local farm, and be matched with a load of Florida oranges that just came off a self-driving truck and is headed out for local delivery. Uber Freight will help coordinate those transfers in minutes, instead of the hours it can take today at facilities. This kind of efficiency will allow carriers and drivers to keep moving, continue earning, and stay close to home. And for drivers who prefer the open road, long haul opportunities will still exist on routes across the country for many years to come.
Happy New 2018 from all of us at Florida Transportation Insurance! FTI is a sister company of Garzor Insurance.
Photo courtesy of Uber Freight