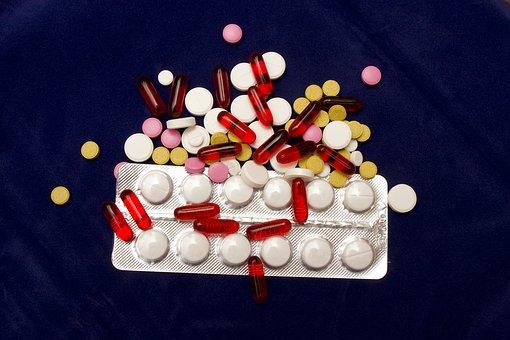 ORLANDO, Fla. — The Commonwealth of Puerto Rico consists of the easternmost islands of the Greater Antilles in the Caribbean Sea, southeast of Florida. Puerto Rico has no proved reserves or production of conventional fossil fuels. The Commonwealth has some renewable solar, wind, hydropower, and biomass resources but relies primarily on imported fossil fuels to meet its energy needs.
Most of us know how the island territory's economic landscape was affected after the direct hit of first Hurricane Irma and then Maria. Along with Puerto Rico's electrical grid and infrastructure, Maria also wiped out Puerto Rico's substantial pharmaceutical manufacturing industry, causing huge repercussions for patients in both Puerto Rico and the U.S. mainland. The FDA does not disclose the names of products being monitored, but Puerto Rico is known for manufacturing drugs for cancer, diabetes and heart disease. Medicine and medical supplies are the island's leading exports and more than a dozen top-selling pharmaceuticals are produced there, including blood thinners and arthritis drugs, according to a report in Healthcare and Life Sciences Review.
Recently, Jacksonville-based Crowley Fuels and Eagle Liquefied Natural Gas have agreed to a partnership to deliver the fuel to a pharmaceutical company in Puerto Rico. The LNG will be produced at Eagle's Maxville facility in western Duval County and Crowley will transport it in tank containers that will be delivered to the U.S. island territory, according to their news release.
Crowley is one of the most diversified transportation companies in the world with a team of industry-savvy, seasoned logistics and global freight management professionals that can exponentially expand and simplify a customer's supply chain, both tactically and functionally.
The newly commissioned LNG liquefaction plant in Jacksonville has a capacity of 200,000 gallons per day with fast access to the Jacksonville port. The Eagle LNG Maxville Facility has a 1-million-gallon storage tank and a modern system to load fuel into the ISO containers for truck delivery to the port. The Maxville Facility includes a new truck load-out design, allowing faster loading of LNG into ISO containers.
Crowley has transported LNG to Puerto Rico since 2014. Crowley's LNG group offers engineering services as well as transportation and distribution of LNG operating under the Crowley FUELS business unit in the following locations:
Alaska
Anguilla
Antigua
Bahamas
Barbados
Bermuda
Canada
Costa Rica
Cuba
Dominican Republic
El Salvador

Guatemala
Haiti
Hawaii
Honduras
Mexico
Montserrat
Nevis
Nicaragua
Panama
Puerto Rico
St. Barts
St. Croix

St. Eustatius
St. Johns
St. Kitts
St. Maarten
St. Thomas
St. Vincent
Tortola
Trinidad
U.S. East Coast
U.S. Gulf Coast
U.S. West Coast
Virgin Gorda
Additional liquefied natural gas (LNG) shipments from Florida to a pharmaceutical company in Puerto Rico were done by Pivotal LNG back in February of this year, which agreed to supply Carib Energy (USA) LLC, a Crowley Maritime Corp. subsidiary. Crowley was in charge of transporting the LNG to a pharmaceutical company's facilities in San Juan.
As we approach a new Hurricane Season, already a year after Maria's devastation to the island of Puerto Rico, we hope these agreements provide the logistics support needed by the pharmaceutical industry in order to secure the production in demand in the short and long term.