ORLANDO, Fla.—2019 will be crucial for retailers as the automation strategies seem to be gaining ranking in their list of priorities for this year.
According to Forbes Magazine last year, the fascination for automation relies upon the fact that it lowers the cost to consumers of accessing a market, so more people can afford to buy in. So, even though there are fewer jobs supporting the same amount of revenue as before, there are net the same or more jobs because consumers are buying more – there is more overall revenue.
What's holding everyone back so far? The biggest fear that as automated work requires more skills, those without those skills or access to training to gain those skills can get left behind. Would it really get rid of so many workers' jobs or the so-called "death of the worker"?
Retail is currently a business model based on low skill, low pay, high turnover labor force. With that said, as the world moves forward to automation, not only workers will need to obtain new skills and get retrained – but retailers will have to re-learn how to retain those highly skilled workers and be financially ready to sustain a different payment plan.
FOR EXAMPLE —A New Model For Online Grocery Fulfillment
According to the report from CommonSense Robotics, retailers like Target, Amazon, Kroger and others have invested $28 billion in e-commerce in just the last 18 months. With an annual market of nearly $800 billion, groceries are strategic hence the reason why so many companies are trying to win the grocery wars.
According to CSR, retailers incur a pure loss of $5 to $15 on every manually picked online grocery order. The loss gets gets worse when the number of online orders increases. It is for that reason that moving from in-store manual picking to a dedicated facility to solely support e-commerce is a model many retailers see as the logical next step.
To reduce costs and increase efficiency, CSR has perfected the use of robotics to select and retrieve the items requested by each customer. CSR recently opened its first fully automated fulfillment center which offers a stark contrast to picking orders manually.
Automation is being utilized by some retailers to solve for scale and economics. However, the challenge is that most automation vendors can only enable next-day delivery propositions. Given that same-day delivery rollout increased by 500% in 2018, this seems like a solution for 2017 and not the future, according to CSR. Some believe that the optimal strategy for grocery retailers is to maximize sales per square foot inside its stores and leverage an offsite micro-fulfillment center to fulfill online grocery orders.
D3 State of Retail Supply Chain report, an industry survey conducted by EyerforTransport and Quintiq— with more than 200 retailers, e-tailers and manufacturers on a range of issues, revealed that companies are less focused on forecasting capabilities and more focused on implementing automation in 2019, especially in the warehouse. Half of retailers and manufacturers reported that warehouse automation is an "advanced or immediate priority," according to the survey.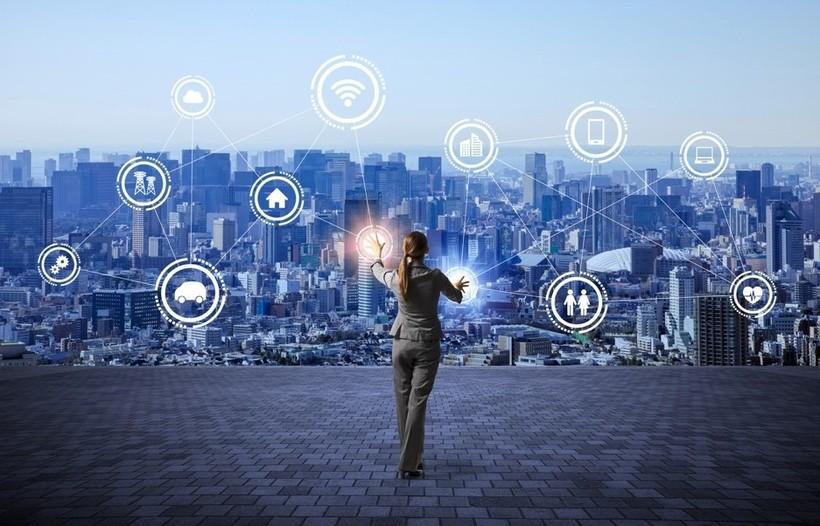 ORLANDO, Fla. — It is the year 2019 already and the promise for Smart Cities in the U.S. According to BW Smart Cities, about 100 cities are expected to become representative "smart-cities" by the year 2020 and be on par with smart cities across the world. Yes, that's next year!
The United Nations predicts a world population of 9.7 billion by 2050, leading to an urban population boom of 63%. Driven by the rise in global population and urbanization, smart cities are set to alter our perceptions of society as technology and big data turn cities into efficient marketplaces for essential services.
The modern smart city is usually a city that has partnered with private and public enterprises and businesses to leverage technology to:
Enhance energy usage efficiency

Implement better waste management
Improve public transportation

Use data to make informed building and planning decisions

Make public communication like public Wi-Fi available

Improve public safety

As reported by all-connect in June 2018, the following are the top 7 U.S. Smart Cities:

Dallas The City of Dallas works with a variety of private partners to implement leading technology systems. The lead partner is AT&T, and other partners include businesses like IBM, GE, Phillips, Microsoft, AECOM, and Cisco. These partnerships help Dallas stream forward to create Phase 1 of its Living Lab Project. Future smart projects with partners like Toyota and a local Dallas startup called ParkHub include smart irrigation systems, an advanced traffic management system, free Wi-Fi and cellular LTE access, smart parking, environmental sensors measuring air quality and crowd detection, waste management and more.

Austin As a leader in smart transportation, Austin leverages technology to help the average resident spend less time on the road and more time living life by implementing a Smart Mobility Roadmap. Using technology and data-driven strategies in the Smart Mobility Roadmap helps Austin reach goals of moving people safely and efficiently around the city. Connecting real-time data across traffic lights, congestion, traffic flow patterns, and more can improve how traffic lights respond to driver volume, improve the efficiency of emergency vehicle response time, and help autonomous cars automatically find new routes for a faster commute.
Columbus As the fastest growing city in Ohio and the second largest city in the Midwest, Columbus won a grant for $40 million in 2016 from the U.S. Department of Transportation to become the official first smart city in the U.S. The city plans to implement an information system that uses data from traffic light sensors to analyze which intersections are most prone to accidents, which streets are frequently blocked and to enhance a connected vehicles initiative. The connected vehicle system will make Columbus safer for drivers, public commuters and walkers.

Chattanooga was the fastest growing city in Tennessee at the 2010 census and is anticipated to grow over 25% by the year 2040. Like other cities, Chattanooga has plans to integrate autonomous cars, sensor-based infrastructures, electric cars, and connected vehicle systems. And like larger cities, Chattanooga leverages strategic partnerships by working with Oak Ridge National Laboratory and the Tennessee Department of Transportation. They continue to pave the way for other smaller urban areas to embrace technology and innovation.

San Diego From making the San Diego Padres' PETCO Park more energy efficient to reduce citywide greenhouse gas emissions, the City of San Diego employs smart technology across projects to improve sustainability. Other smart city sustainability projects include a net-zero living community, a street light LED retrofit initiative, and a Solar-to-EV transportation project launched in 2012. By using varied approaches and methods, the City of San Diego continues to address pollution and energy usage challenges to make the highly populated area a more sustainable place to work and live.

Kansas City strives to be the 'smartest city on the planet earth,' and has already created a smart downtown district for over 20,000 residents in the downtown area. As a large delivery and logistics hub, Kansas City plans to use an information system to link freight drivers and freight management systems. Linking public and private data with the information system will allow for parking improvements. It will also help optimize transportation operations.

Rochester The City of Rochester won an award at the 2018 Smart Cities Connect conference for its Emergency internet Bypass Lane Protocol. Rochester decided that instead of using an emergency responder network such as FirstNet, which requires building a separate wireless network for emergency services, the city built a communication system that uses existing internet connections.