Wednesday, February 12 2020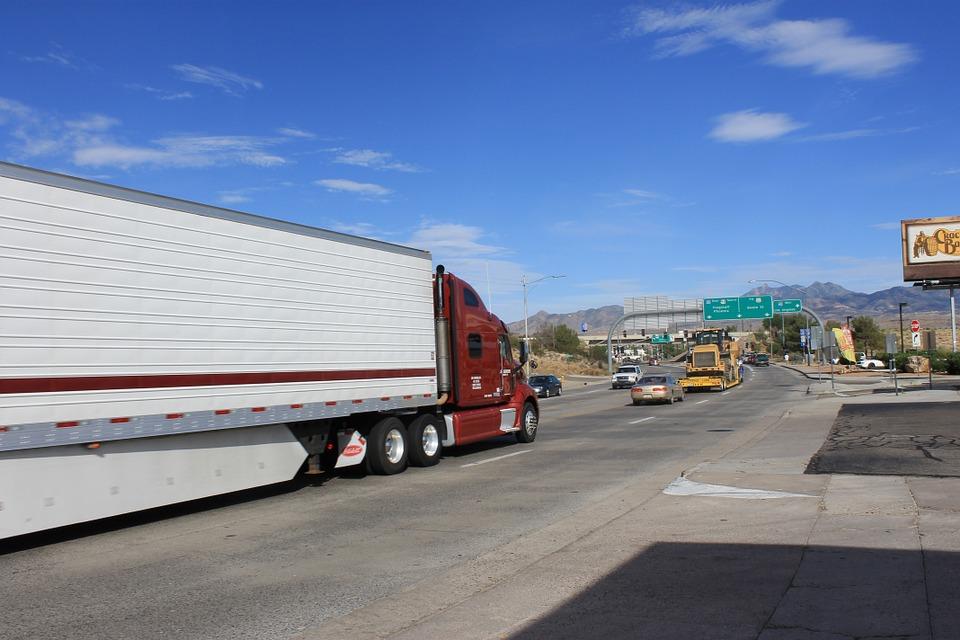 Florida—New year, new schedule! One of the best ways to stay abreast with everything going on in this fast changing Trucking Industry is by participating in trade shows throughout the year across the nation. Believe it or not, many of these events are free and family friendly, even pets allowed.
FEBRUARY 24-27, 2020
The Technology & Maintenance Council (TMC) Annual Meeting & Transportation Technology Exhibition
Atlanta, GA
TMC is North America's premier technical conference for trucking with educational sessions covering all aspects of vehicle Web-tmcannual.trucking.org
MARCH 1-3, 2020
TCA Annual Convention
Orlando, FL
The Truckload Carriers Association's 82nd Annual Convention brings together more than 100 industry suppliers in 22,000 square feet of exhibition space as well as several speaking sessions.
Web-tca2020.com
March 3-6, 2020
The Work Truck Show
Indianapolis, IN
Put on by The Association for the Work Truck Industry (NTEA), The Work Truck Show is North America's largest work truck event. Programming includes a massive exhibitor floor and conference with lots to see and do.
Web-worktruckshow.com
MARCH 26-28, 2020
Mid-America Trucking Show (MATS)
Louisville, Kentucky
MATS is the most comprehensive trucking event with over 1,000,000 square feet of exhibition space and more than 1,000 exhibitors. It's a great opportunity to research new products, connect with experts, keep up with regulatory changes, and more. Exhibitor and attendee registration are free until February 20, 2022.
Web-truckingshow.com
APRIL 6-8, 2020
NAFA 2019 Institute & Expo
Indianapolis, IN
The National Association Fleet Administrators' annual Institute & Expo is the largest gathering of fleet professionals, attracting fleet managers at all stages of their careers. The even offers cutting-edge training and engagements with prominent speakers as well as the opportunity to check out the latest products and services.
Web-nafainstitute.org
APRIL 26-28, 2020
NPTC Annual Education Management Conference and Exhibition
Cincinnati, OH
The National Private Truck Council's Annual Conference and Exhibition has over 1,250 attendees and 165 exhibitors as well as educational opportunities across a wide variety of topics.
Web-nptc.org
JULY 9-11, 2020
Truckers Jamboree
Walcott, Iowa
Since 1979, the annual Trucker's Jamboree has been a celebration of America's truckers. Parking and admission are free for this one-of-a-kind event which features everything from carnival games through live country music, the Trucker Olympics, the Iowa Pork Chop Cookout and over 175 exhibits.
Web-iowa80truckstop.com/trucker-jamboree
AUGUST 27-29, 2020
The Great American Trucking Show (GATS)
Dallas, TX
The Great American Trucking Show is an interactive and all-encompassing public convention of trucking professionals. Expect to see more than 150 trucks, 500+ exhibitors, 50,000+ products, and attend with 50,000 other industry professionals. Registration for GATS is free online or $10 on-site.
Web-truckshow.com
SEPTEMBER 20-24, 2020
CVSA Annual Conference and Exhibition
Wilmington, DE
The Commercial Vehicle Safety Alliance's premier meeting, the CVSA Annual Conference and Exhibition, provides the opportunity for government officials, enforcement and industry to gather together to affect meaningful changes to the overall culture of transportation safety throughout Canada, Mexico and the United States.
Web-cvsa.org/eventpage/events/cvsa-annual-conference-and-exhibition
SEPTEMBER 23-35, 2020
Women in Trucking Accelerate! Conference & Expo
Dallas, TX
Accelerate! offers more than 60 educational sessions covering critical transportation issues and trends as well as perspectives from women in the industry and a full expo. More than 1,200 are slated to attend.
Web-womenintrucking.org/accelerate-conference
OCTOBER 24-28, 2020
ATA MCE Conference & Exhibition
Denver, CO
The American Trucking Association's (ATA) Management Conference & Exhibition (MCE) brings together trucking executives from across the country to explore economic, regulatory, and business trends that drive the success of fleets today and in the future. More than 2,500 of trucking's top decisionmakers attend MCE annually.
Web-mce.trucking.org
NOVEMBER 19-20, 2020
NASTC Annual Conference
Nashville, TN
The National Association of Small Trucking Companies' Annual Conference is helps small trucking companies control their costs through managed purchasing, analysis, consultation, and advocacy; leveling the playing field and allowing member companies to prosper.
Registration begins February 1, 2020.
Web-nastc.com/nastc-annual-conference/annual-conference
We hope you can attend some these events, and find them productive and helpful in finding solutions to make your business prosper and grow.
At Florida Transportation Insurance, we specialize in truck insurance and commercial vehicles coverage in the state of Florida. If you have questions about how how to best protect your investment in the trucking industry, or any other insurance aspects for your business, please do not hesitate to visit us online at Florida Transportation Insurance, or you may also call us directly at (407) 501-8275.
Diana Munoz, CRIS
Email Diana Munoz
Call 321-206-8035