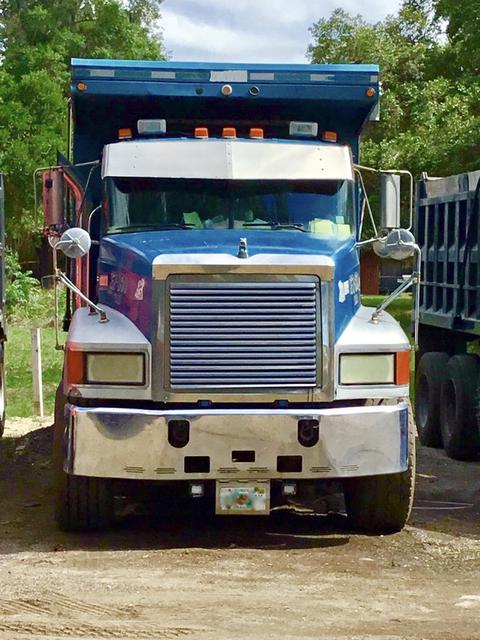 FLORIDA —For some, driving is a relax entertaining experience that allows you to unwind from a stressful workday or perhaps be delighted with some amazing sightseeing. This is obviously not the case for commercial truck drivers. Those who are responsible to deliver the goods that we all love to receive on time, rain or shine!
Florida's commercial trucks owners are bound by specific laws and regulations that must be followed and observed in order to safeguard the general public (themselves included) from potential risks on the road.
For example, did you know the leading cause of semi-truck drivers' accidents is fatigue? That is the reason why in the State of Florida a truck driver is only allowed to drive a maximum amount of 11 hours per day on a 14 hour workday and they can only drive again once they have rested a minimum of 10 hours. These are rules that truck drivers are bound to follow, by law. Plus, it doesn't end there — drivers can only drive 77 hours on during a 7 day period and 88 hours on an 8 day work schedule. Then, they are unable to drive their commercial vehicle again only after 60 consecutive hours off the road.
These type of guidelines are commonly observed and proven effective to-date in airline pilots, and for a good reason. When you board your plane for that important business meeting, or maybe something much more fun such as vacationing with your family — don't you feel these laws, rules and regulations make a lot of sense?
Commercial Motor Vehicles subject to the regulations of the USDOT, 49 CFR 387, must file insurance in an amount equivalent to the minimum levels of financial responsibility as set forth in the following Schedule of Limits based on the type of transportation and commodity transported:
CMVs not regulated by the USDOT under 49 CFR 387 must file automobile bodily injury and property damage liability insurance based on gross vehicle weight (GVW) as described below:
For bodily injury and property damage liability exposure, one should consider an Auto Liability Insurance policy. This policy will protect truckers, by covering many different types of harm that they can unintentionally inflict on others and their property. This includes accidental damage to a retailer's delivery dock, to other drivers, vehicles, and pedestrians.
With Cargo Insurance you can reimburse a client for qualifying damages made to their cargo during transport—and all without tapping into your business bank account except to pay the deductible.
Truckers must consider the massive physical damage that can be caused by their trucks, the potential environmental issues an accident could cause, and the expensive cost to repair their large vehicles.
If your truck carries cargo that can be environmentally toxic or could contribute to pollution, you need special insurance to help pay for the cost of the cleanup if it should be spilled in an accident. Environmental Liability Insurance will cover this expense, as long as it occurs in a qualifying situation. If you have questions, you can contact one of our expert agents for more on this topic.