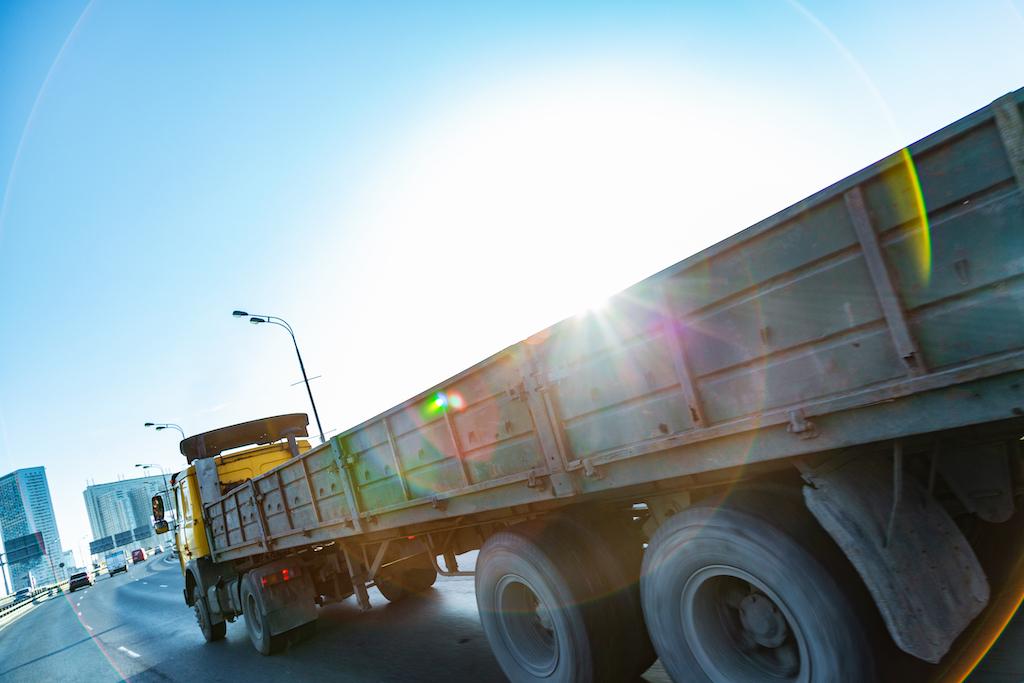 FLORIDA/TEXAS—The American Trucking Associations (ATA) welcomed 18 college students from around the country to the 2022 ATA Management Conference & Exhibition as a part of their Trucking U initiative.
ATA's Trucking U is a dynamic, educational program for students at top business schools & universities around the country. It exposes students to careers in trucking through networking opportunities at American Trucking Associations' events and mentorship by future leaders in the industry.
The program is focused on building connections that will help address key industry concerns, like supply chain issues and workforce shortages, and solve the problems of the future.
"The future of our industry needs bright minds like those selected to this program for the best chance at continued success," said Erica Denney, director of sales and business development at Denney Transport Ltd. and a LEAD ATA graduate.
Besides attending ATA's Management Conference & Exhibition 2022, the Trucking U class will have the opportunity to meet and network with the trucking industry's hiring manages and executives across the U.S. They will also observe ATA policy committee meetings and educational sessions, attend general sessions with keynote speakers, and attend panel discussions on important industry topics. The students will be able to meet with ATA leaders, officers, staff professionals, and professional truck drivers therefore exposing them to the trucking industry and professional careers in trucking.
Trucking U is an important initiative for the trucking industry made possible by a number of sponsors, including the Colorado Motor Carriers Association Foundation, FedEx Freight, the Alabama Trucking Association, Big M Transportation, Idelic, J & M Tank Lines, the Nevada Trucking Association, Noregon Systems, TCW Inc., Titan Transfer Inc., Tennessee Trucking Association, U.S. Xpress Enterprises, Yellow, the Alaska Trucking Association, Boyle Transportation, Alaska West Express, the Mississippi Trucking Association, Northern Industrial Training, Perfect Transportation, the Rhode Island Trucking Association Foundation, Total Transportation of Mississippi, TrueNorth Companies, Velociti and Weaver Bros.
Once you are submerged into the trucking industry and looking to start your own business, insurance is probably one of the most important topics that will come to mind because you will have a lot at stake.
You want to protect your business, your vehicles and equipment, and your personnel. A few truck insurance policies you might want to start browsing about are:
Commercial Auto Liability
Physical Damage Semi Truck Insurance
Motor Truck Cargo Insurance
Trucker's General Liability
Occupational Accident Semi Truck Insurance
Leased Operator Semi Truck Insurance
Own Authority New Authority Semi Truck Insurance
Non-Trucking Liability (Bobtail) Semi Truck Insurance
Primary Auto Liability
When you do business with us at Florida Transportation Insurance, you will receive top notch service tailored to your business's needs.
Including:
Practical and accurate information about your insurance policy and your insurance company.
An agent who works for your best interests.
Personal service.
Whether you need to make a policy change, have a question about billing or need to report a claim, our customer service representatives are the best in the business and will handle your request quickly in the most professional manner.
You can have access to our online tools 24/7 to accommodate your busy schedule. Please bookmark our website, and visit us often. We look forward to hearing from you.
Call us at (407) 501-8275 to speak with one of our local licensed, experienced agents today, if you prefer using online technology, click on Florida Transportation Insurance any time of a day to receive quotes and information.
Diana Munoz, CRIS
Email Diana Munoz
Call 321-206-8035