Orlando, Florida—There was the truck driver shortage challenge was already there, it hasn't gone anywhere up until now, and then came the coronavirus pandemic. Not only truck drivers are important helping us keep our lifestyles by keeping your stocks supplied of what you need, when you need it —but now, more than ever, they are essential to keep us all going.
There is no doubt these are very difficult times, not only for us in the U.S., but the for rest of the world. Our hearts go out to those families who have lost loved ones at home and/or abroad.
The CDC recently issued a strong Travel Advisory, to be administered by the Governors, in consultation with the Federal Government in order to avoid a quarantine. The CDC does not generally issue advisories or restrictions for travel within the United States. However, cases of coronavirus disease (COVID-19) have been reported in all states, and some areas are experiencing community spread of the disease. The domestic travel advisory does not apply to employees of critical infrastructure industries, including but not limited to trucking, public health professionals, financial services, and food supply
The U.S. Centers for Disease Control and Prevention issued guidelines for truck drivers delivering into New York City area, which is one of the hardest-hit by the COVID-19 pandemic. About a half of all cases reported in the U.S. were in New York – almost 10 times more than any other state.
With that said, the CDC stated that truck drivers and other workers who obtain or deliver needed supplies who live in the greater New York area, may continue to work both within and outside of the greater New York area, but should stay at home and practice social distancing according to instructions of state and local officials when they are not working. When delivering goods and supplies, they should follow the same precautionary measures as those delivering in the city from outside the region.
While the CDC advisory is not currently mandatory, other states are implementing more restrictive quarantines. Rhode Island Governor Gina Raimondo signed an executive order recently that anyone traveling to Rhode Island from New York must be quarantined for 14 days. State troopers will also be stopping any vehicles with New York plates from entering Rhode Island. RI decided not to stop commercial vehicles or tractor-trailer trucks with New York license plates, that might be carrying food, supplies, or medicine into their area.
Florida, on the other hand, is attempting to keep New York passenger vehicles from entering the state. An advisory on the Florida Trucking Association website has alerted commercial truck drivers that there are checkpoints on I-95 at the Florida-Georgia border and at the eastbound I-10 3.3-mile marker from Alabama at the weigh station. Truck drivers will be guided through a bypass lane.
If you are an owner/operator of a truck company and have insurance issues, or questions please contact us at Florida Transportation Insurance (407) 501-8275 we'll be happy to assist!
Mariana Zorrilla CIC, CRIC,CPIA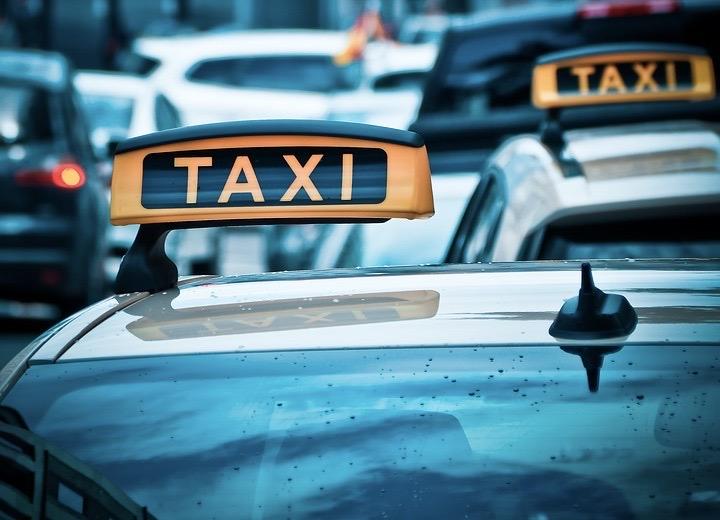 Orlando, Florida—According to experts, the future of transportation is shared, electric, and self-driving. Our state of Florida is racing to overtake states like Arizona and Nevada as the training ground for tomorrow's self-driving vehicles. Over the past seven years, Florida has been passing legislation that is friendly to AV research and development, very appealing to companies with prospects of lax regulation, good weather, and abundance of tourists/taxi businesses and retirees. AV startups from Pittsburgh to Silicon Valley have launched operations in Florida.
It is yet to be seen if the state is ready for an influx of these companies and these vehicles. The state has a history of AV-related crashes, including two high-profile fatalities involving semi-autonomous vehicles. Critics worry that bad or careless actors could exploit the state's laissez-faire approach to regulation, and that residents would pay the price.
Florida isn't the first state to try and entice AV companies with loose laws. Michigan and Texas permit AVs without drivers as well. Meanwhile, Arizona lacks regulation on this topic. However, in Florida, the state does not require companies to register for permits in order to operate autonomous vehicles. It means that the state does not necessarily tracks how many such vehicles are being operated on its roads at any point.
Last year, AV operator Voyage, expanded its autonomous taxi pilot program through a partnership with the well known community in Central Florida, The Villages. The company is currently adding funds to increase its fleet of second-generation self-driving cars (called G2) that are currently being used in a 4,000-resident retirement community in San Jose, Calif., as well as The Villages, a 40-square-mile, 125,000-resident retirement city in Florida.
The company's goal in The Villages is straightforward: master self-driving in a simple and slow environment for a targeted demographic, and then maybe deploy it somewhere more complex. In the other hand, in Miami, two other producers of automated vehicles, Ford and Argo AI, are taking the opposite approach, deploying cars in technically challenging environments. Safety drivers accompany the vehicles, and those drivers are instructed to take over control of the AV at the first sign of trouble. Meanwhile, co-drivers sit shotgun and take notes so Argo's engineers can later refine the system.
Tampa has also proven to be a popular proving ground, The city's 14-mile Lee Roy Selmon Expressway has become a test track for autonomous semi-trucks and vehicles. Although self-driving cars have ostensibly been on the horizon for decades, the last five years have seen automakers accelerate the hype.
On a funny note, the public response to AV companies in Florida has been mixed. The driver of the Ford and Argo AV told me that pedestrians in Miami pose for selfies with the car and even toss money at it as if it was a dancer. But other drivers are quick to lay on their horns when the AV obeys explicit traffic laws, such as stopping for yellow lights, and hesitates when taking unprotected left turns at green lights. If AVs and humans are going to safely share the road, vehicles might first need to drive more like people.
If you own —or are considering to start a business in the transportation industry, or become a driver, Florida Transportation Insurance offers flexible commercial auto insurance that grows with your business. From one taxi to a fleet, we have a policy that will meet your industry's insurance needs. Contact us for an orientation (407) 501-8275!
Oscar Pacheco - Licensed Agent
Call 321-206-8035