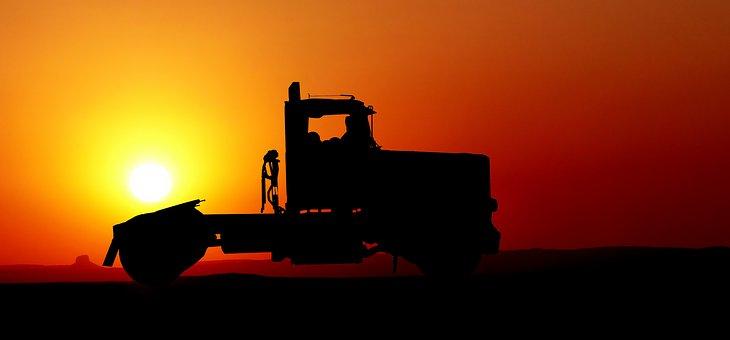 ORLANDO, Fla. —In 1946, then President Dwight D. Eisenhower signed into law the Federal-Aid Highway Act of 1956 creating our nation's system of interstate highways. On May 16, 1957, Congress designated the third Friday of May each year as National Defense Transportation Day, and in 1962 Congress included the whole week within which the Friday falls as National Transportation Week. Separate from the Truck Driver Appreciation Week, which is celebrated in September, the National Defense Transportation Day is a United States Federal Observance Day to recognize the importance of transportation and the people who support and protect the system in this modern era. A proclamation is signed each year by the current President of the United States. So, the third week of May is when we celebrate National Transportation Week every year.
As part of National Transportation Week, events and ceremonies will be held honoring and recognizing the importance of transportation in communities across the country.
Truckers are an essential part of everyday transportation for almost every industry including, retail, manufacturing, automotive, and food and dining. First-year truck drivers have the opportunity to see the country, but will also be developing their driving skills. There are both positive and negative aspects to driving a truck and in the first year of driving, each trucker is sure to become acclimated with these different situations.
According to the Bureau of Labor Statistics, trucking has a higher than average rate of growth, with twenty-one percent rate of growth and millions of available jobs on the hauling market. In fact, there continues to be a driver shortage year after year. Driver's wages are more than twice as high as the federal minimum wage and will allow most to provide for his or her family and live a comfortable lifestyle. Trucking is physically demanding and being away from family, friends, and familiar areas can be emotionally and mentally exhausting, but once drivers settle into their new life as professional drivers, the benefits can far outweigh the negatives.
There are an estimated 3.5 million truck drivers in the U.S.
The following important events are taking place during the month of May and you may still have time to join.
The Final Mile Forum & Expo
May 8-10, 2019 | Sheraton Grand at Wild Horse Pass | Phoenix, AZ

The CLDA Final Mile Forum & Expo is for supply chain leaders operating in the final mile space. In this 3-day exposition and education forum, participants will learn to enhance company performance with new concepts and network with others in the final mile industry.
NASSTRAC SIP-N-SHIP: CHICAGO SHIPPERS SUPPORT INFRASTRUCTURE WEEK
Join NASSTRAC for a fun evening of networking with truck-loving shippers as we show support for Infrastructure Week. We will be joining more than 400 Affiliate organizations, companies, and cities that are hosting 100+ events nationwide to celebrate the 7th Annual Infrastructure Week, May 13-20. Join our kickoff! Let's #BuildForTomorrow. Starting now. The event will be held at Redwood Logistics in downtown Chicago!