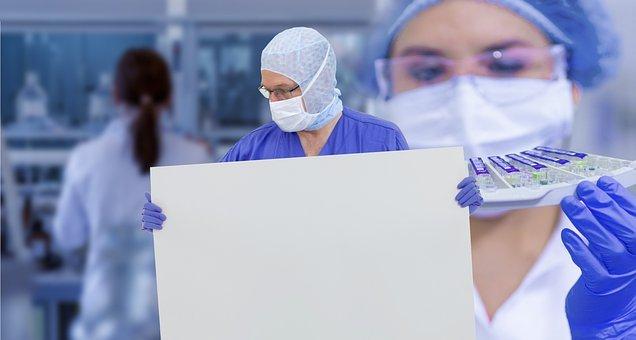 Orlando, Fla.—It is what everyone is talking about these days. The world remains in readiness for, and Florida is going to be the one to give the vaccine to the countries in Latin America, whether it goes by air or ocean, according to the director of Global Trade and Business Development at PortMiami.
Right now, there are hopes waiting for FDA approval on three different vaccine producers for Covid-19. Pfizer, Moderna, and AstraZeneca.
Pfizer, for example, has developed packaging and storage innovations to be fit for purpose for the range of locations where we believe vaccinations will take place. We have specially designed, temperature-controlled thermal shippers utilizing dry ice to maintain recommended temperature conditions of -70°C±10°C for up to 10 days. The intent is to utilize Pfizer-strategic transportation partners to ship by air to major hubs within a country/region and by ground transport to dosing locations. The Pfizer thermal shippers, in which doses will arrive, can be used as temporary storage units by refilling with dry ice for up to 15 days of storage. After storage for 15 days in the Pfizer thermal shipper, vaccination centers can transfer the vials to 2-8°C storage conditions for an additional five days, for a total of 20 days. Once thawed and stored under 2-8°C conditions, the vials cannot be re-frozen or stored under frozen condition. (Source: Pfizer Distribution Fact Sheet).
Moderna's vaccine can be stored in a standard home or medical refrigerator for up to 30 days. According to the company their hope is to have 20 million doses ready to ship in the U.S. by the end of the year. For shipping and longer-term storage, Moderna expects that mRNA-1273 will be maintained at -20°C (-4°F), equal to most home or medical freezer temperatures, for up to 6 months. Using standard freezer temperatures of -20°C (range of -25° to -15°C or -13° to 5°F) is an easier and more established method of distribution and storage than deep freezing and most pharmaceutical distribution companies have the capability to store and ship products at -20°C (-4°F) worldwide.
Moderna is working with the U.S. Centers for Disease Control and Prevention (CDC), Operation Warp Speed and McKesson (NYSE: MCK), a COVID-19 vaccine distributor contracted by the U.S. government, as well as global stakeholders to be prepared for distribution of mRNA-1273, in the event that it receives an Emergency Use Authorization and/or similar global authorizations. The Company is also working closely with the U.S. Food and Drug Administration (FDA) to submit data from its ongoing stability testing for approval. (Source: Moderna Press Release).
A distribution plan for AstraZeneca has yet to published, but according to sources it will have lower storage/distribution requirements than the two above.
At Florida Transportation Insurance, similarly to how your clients depend on you for Package Delivery and Last Mile Services, you can depend on the advice of our local agents to help protect your business.
With 10+ years in the Central Florida transportation insurance industry, our staff and agents, have the knowledge to protect drivers and public auto businesses. Our specialized carrier network and knowledgeable underwriters can offer you insurance coverage that are unmatched in the same day, expedited delivery and logistics industries.
We know what it takes to keep your business on the road safely and profitably. With some of the best coverages and services in the industry, along with our extensive experience in the transportation industry, we can make it an advantage for you. Give us a call right now to speak with one of our local licensed, experienced agents, or if you prefer using online technology, just clic on Florida Transportation Insurance any time of a day to receive quotes and more information.

Oscar Pacheco - Licensed Agent