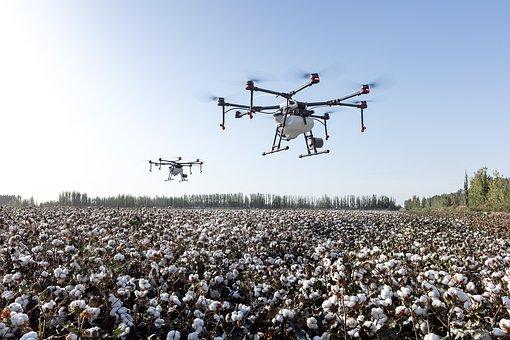 Orlando, Fla.— We have seen how the right technology, employed in the right way, can create bridges. A recent example is commercial drone delivery. The delivery drones market is expected to grow at a significant pace during the forecast period, due to the surging application of drones in the commercial sector. Companies such as Amazon, UPS, Google, and other delivery service providers are experimenting with Unmanned Aerial Vehicles (UAV) for home delivery of goods. Recently, Airbus unveiled Skyways drone delivery services in Singapore, which is expected to fuel the market growth.
In 2016, the worldwide shipment of drones exceeded 100,000 units and the total market value was more than $2 billion. In the United States alone, the value of drone activity rose from $40 million in 2012 to $1 billion in 2017. According to a McKinsey report, by 2026 commercial drones will have an annual impact on US GDP of $31 billion to $46 billion.
The market has been segmented by e-commerce, Quick Service Restaurants (QSR), convenience stores, healthcare, and others. The e-commerce segment of the market is expected to grow at the highest rate during the forecast period as there have been a high usage of drones for the delivery of products in the e-commerce industry. North America is expected to witness the highest growth during the forecast period. High production and increasing applications of delivery drones in commercial sectors are the major reasons for the high growth of this market.
The key players in the delivery drones market are Amazon (U.S.), United Parcel Service (U.S.), JD.com (China), Uber Technologies Inc. (U.S.), EHANG (China), DJI (China), Skycatch Inc. (U.S.), Airbus S.A.S (France), Zipline International Inc. (U.S.), Alibaba (China), Flirtey (U.S.), FedEx Corporation (U.S.), and Google (U.S.).
Regulations are the main challenge for the drone industry
It's clear that flying a drone above your picnic spot for amazing shots isn't the same as delivering a package someone paid for. In the first case, you're using a drone as a hobby, and in the second case, you're using it for commercial purposes. Unlike personal UAVs, drones used for commercial purposes have to meet certain requirements.
In the US, the Federal Aviation Administration (FAA) controls both personal and commercial uses of drones today. In addition, several states have their own specific requirements.
Stringent regulations by the Federal Aviation Administration (FAA) and logistical challenges are restricting the use of delivery drones. It is also expected that poor infrastructure and complex terrain will be one of the major logistic issues for delivery drones. Therefore, high expertise and proper knowledge are required to maneuver delivery drones. Furthermore, the limited range of delivery drones (within ten km) is a major restraint for the market growth. With the cost of deliveries in rural areas estimated to be five times greater than in urban areas, using drones at scale can help equalize economic opportunity and access to affordable consumer goods between regions by bringing down the cost of rural logistics.
The global commercial unmanned aerial vehicle (UAV) market is expected to reach $13 billion by 2025. However, they haven't experienced their boom yet. The main reason for this is — regulations imposed on the drone industry. Tough rules for drone operations slow down adoption. This means that the commercial applications of drones in business are being limited.
Although drones have proven to be highly efficient, they can't work at their full capacity. And now, we are about to experience a new class — The Giant Dones — capable to deliver packages farther and faster. They are more environmentally friendly, and could completely change the cargo industry. These types of drones offer reduced carbon footprint but on a much larger scale. Focused on rural areas and shuttling goods between distribution centers, cargo drones are designed to land in the water or take off vertically, making drop-offs even more flexible.