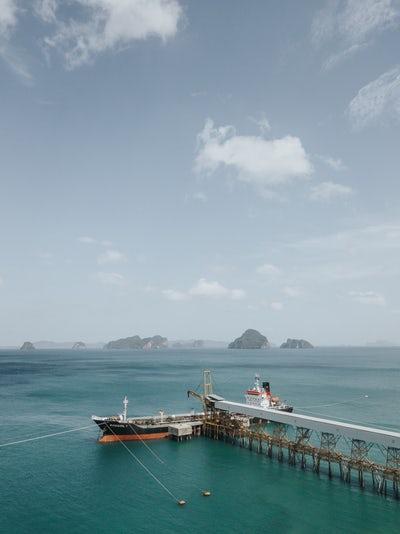 ORLANDO, Fla.— The term economies of scale is very popular in the business world. It's an economics term that describes the reduction of production costs as a result of making and selling goods in large quantities, in other words; a competitive advantage that large entities have over smaller entities. It suggests that the larger the business, non-profit or government, the lower its costs. Very often you would hear "Selling to a global market would enable us to achieve huge economies of scale."
Investors like to see a business' sales revenue grow faster than its costs. This is what they mean by scalable or, more specifically, economies of scale. The additional costs of becoming too large are called diseconomies of scale.
In the logistics and transportation world, many shippers who rely on inbound and outbound transportation to bring in raw materials and distribute their finished goods are still unaware of the many ways that transportation carriers can achieve scale balancing the act.
Basic economics tend to standardize scale looking at it as just the size of the operation, overlooking four important aspects forms out of which scale can be achieved.
Vehicle/container. Economies of vehicle or container size come about because the volume or carrying capacity of a truck trailer, rail car, airplane, water vessel or pipeline increases faster than the quantity of side material needed to build it. Carrying capacity, as an important source of carrier revenue, usually increases faster than the material cost involved in expanding that capacity taking into consideration that the vehicle or container can become too big to haul shipments along a given road or canal.
Fleet. Economies of fleet size come about when considering how vehicles can be deployed efficiently within an interconnected market area. The cross-point offers the opportunity to interline, or exchange cargo at a warehouse.
Network. Economies of network efficiency come about when the design of the system of routes allows for the fleet configuration to be diversified. Without hub airports, it is unlikely that many city-to-city combinations would be cost effective. Of course, diseconomies of scale sets in when the hub airport becomes congested due to the multitude of spoke routes and their incoming and outgoing passengers.
Shipment. Economies of shipment weight and distance come about when considering all the costs that increase as a shipment's characteristics change. If a truck trailer is at capacity and the motor carrier wants to expand operations, it must increase in increments of one trailer even if that is much more capacity than is desired. If a road is congested it must be expanded in increments of an extra lane. But, if market demand sufficiently expands then the investment in a new trailer or extra lane offers economies of scale up and until capacity is maximized again.
An understanding of the opposing forces of economies and diseconomies of scale is necessary for shippers and carriers to know how to strike the right balance in their transportation planning. There is a point when average costs will actually rise as scale increases. This is known as diseconomies of scale. Getting this right to maximize your transportation strategy is a balancing act.