Wednesday, August 07 2019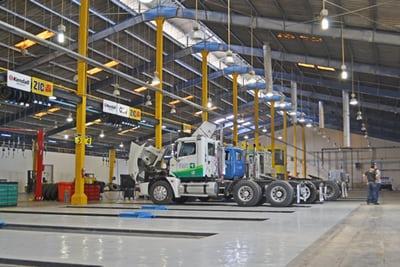 Orlando, Fla.—In Florida, when the Governor issues a state of emergency, FDOT and others allow certain trucking regulations to be temporarily relaxed or lifted. These apply to road use, size and weight restrictions, hours of service and other issues.
Hurricanes, floods, fires, terrorism, and other potential hazards pose serious threats to businesses everywhere, and Florida is no exception. For that reason, it is of vital importance for businesses to be always prepared, and to safeguard the uninterrupted health of our State's economy.
Fleets preparing for a natural disaster should:
Collaborate with other agencies when creating a plan
Stock up on all necessary supplies in advance of the event
Document all activities, either for reimbursement purposes or for future planning.
In the event of a natural disaster, the following resources will provide you the needed information to proceed with your business operation according to ordinances in place at the time.
Register your business with the Florida Virtual Business Emergency Operations Center
Statewide notices of regulation changes by the Governor: News Releases
Agriculture Specific Rule Changes to Motor Carrier Operations
Alabama, Georgia and Mississippi have waived their interstate import requirements for Florida pets and livestock.
It is of utmost importance to keep this information accessible in a safe place while in and off the road.
Prior to a storm, it is a good practice to stock up on extra parts, including tires and hydraulic hoses. Finding safe ground for the fleet vehicles and enough fuel to sustain the operation when a disaster strikes, is one of the most important tasks during the preparation stage.
Reporting all response activities is extremely important, especially if the Federal Emergency Management Agency (FEMA) will assist you with reimbursements.
Keeping records of the amount of hours a machine ran; the amount of hours the staff worked; if your personnel were held over you must document for how long, even in their rest period. Insurance claims need to be fully documented about any loss claimed.
When disaster has struck and your organization has been called into action, there are things a Fleet Manager needs to consider in order to support the response force. Knowing how to work within a State of Emergency, and under a formal Incident Command Structure, is paramount in order to execute an effective emergency response. Three major guiding principles that a fleet manager should consider in preparing to respond to an emergency are :
Survivability – Does your plan actually work, and can it operate in a disaster? Do you test your plan regularly, and make changes from lessons learned? Does your plan protect your supply chain?
Adaptability – Is it flexible? Is there room to adapt to the changes of the disaster? Does it spell out who's in charge of what if one or more key persons is unavailable? What if staff are on vacation, out sick, injured or out of touch? Who has the authority to make decisions if you are out of town?
Sustainability – Can you survive beyond 1-2 days? How do you provide fuel for days, weeks, months? How will you staff your shops after 3-4 days? How long could you be fully independent of the world (supply chain, fuel providers, etc.)? Are there things you can do to increase your independence?