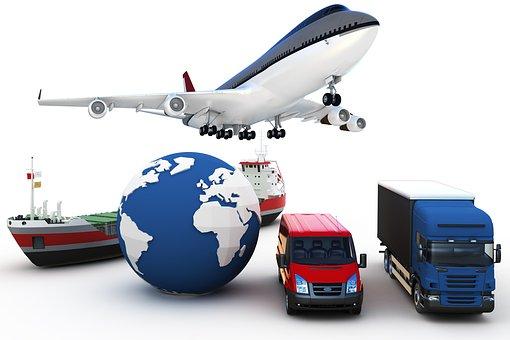 Orlando, Fla.—Day after day, here in the U.S. we continue to hear about mega stores that have been a shopping experience staple in every family, deciding to close business. Some others, like Walmart, Target, among many others, even Marshall's in recent days — have joined the hustle of e-commerce, in order to stay alive, competing not only in quality and price, now — but offering FREE SHIPPING and other convenience terms that ultimately make the end customer value their service more.
With a competition that is heating up to fulfill an increasing demand, and up to 15 percent growth forecasted, accurate and efficient Third Party Logistics processes must decrease their costs, while maintaining their customers' service expectations. That is the key to secure success in the future. Thus, adopting automation is becoming more, and more indispensable. The word automation itself sounds a little scary for some, especially when there is no certainty of how many jobs will end up being displaced, and what programs are being put in place by both the government and the private sector, to retrain the workplace and keep them productive within a healthy economy.
Again, emerging technology adoption will be key to that goal's success.
More collaboration between shippers and TPL companies — Third party logistics companies are expected to rely heavily on technology to collaborate, connect, and better engage with customers.
The importance of mobile applications—Freight shipments ordering and processing will be possible 24/7 by buyers from anywhere thanks to the agility and mobility brought by mobile applications.
Specialized smart technology — Transportation Management Systems type software solutions are expected to lower inefficiency and costs while saving valuable time.
Sharing information — Essential to item tracking throughout the supply chain, also to provide a capability to serve trends efficiently and meet flexible operation demands.
Global economy—By 2020 many challenges are expected to be faced down to increase growth dramatically, largely due to emerging and expanding global markets on a massive scale.
Manufacturer and shipper collaboration —Manufacturers must collaborate with suppliers on production schedules, ensuring raw materials will be readily available.
Workflow increase — Automated and system-generated data may allow pallets using GPS technology that may even self-report delivery errors to achieve in-transit, corrections, utilizing advanced sensors where inventories will self-count.
Diversification —A transformation from commodity distribution services to more complex organizations offering online ordering, returns processing, product assembly, documentation and inventory management is in order for 2020.
Top Notch Staff Management —A well-rounded transportation management system for worker management improvements, from time per task, chosen carriers, invoice accuracy and handling of freight claims management will be required.
The following conferences in 2020 pose an excellent resource to jump onto these new trends.
At Florida Transportation Insurance, we help you secure your future, by protecting your present investment. As Florida's premier delivery, logistics, and courier insurance agency, we understand the demands of your business and how to best protect it from costly risks and liabilities.
From Cargo Insurance, to Warehouse/Terminal Coverage. Our professional staff, and specialized local agents are trained and prepared to find insurance solutions that fit your business needs.
Contact us for a FREE consultation!
Diana Munoz, CRIS
Email Diana Munoz
Call 321-206-8035