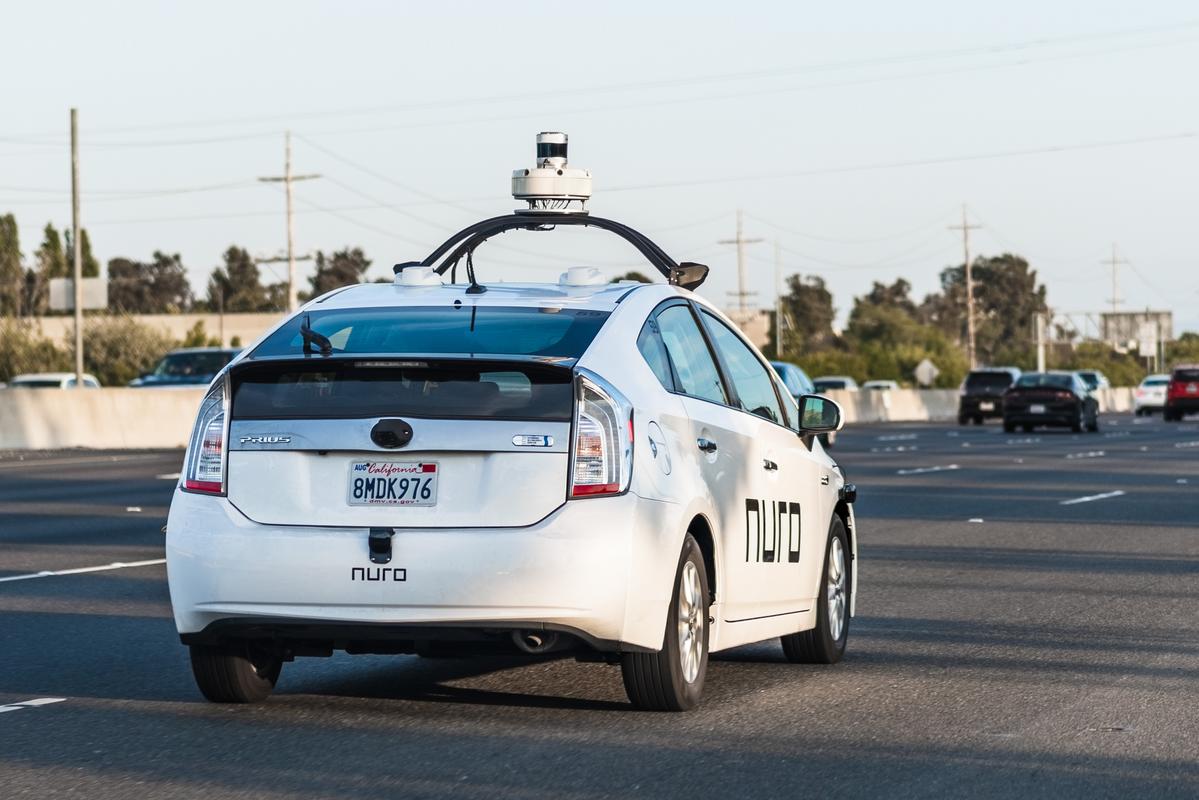 Orlando, Fla.—This is not just the latest craze. Although most of this technology was in progress, planned and in the books already years ago, this past year and a half made it clear that the time to move into new ways and new technology is now, just as we were forced to work and learn via Zoom. In a time when delivery became almost as important, or maybe more, than having a physical shopping experience, autonomous delivery startups have made their big moves in order to keep up with demand.
Companies like Nuro, the autonomous delivery startup founded in 2016 by former Google engineers Dave Ferguson and Jiajun Zhu, are expanding into parcel logistics, in Nuro's case, through a partnership with FedEx. The deal with FedEx marks its first step into parcels logistics. The pilot program has already started in Houston, Texas. This multiyear commitment will allow Nuro to bring its technology to more people in new ways, and eventually reach large-scale deployment. Nuro has partnered with CVS, Domino's and Kroger, as examples. They have always focused its efforts on designing a low-speed electric self-driving vehicle that transports packages, not people. But the operation needs to be more centered on the delivery of groceries, food and even medical supplies.
FedEx has been working internally on its own autonomous sidewalk delivery bot. The idea was for FedEx to provide a way for retailers to accept orders from nearby customers and deliver them by bot directly to customers' homes or businesses the same day. They revealed to have intentions to work with AutoZone, Lowe's, Pizza Hut, Target, Walgreens, and Walmart. Their bots have been tested in Memphis, Tennessee; in Plano and Frisco, Texas and Manchester, New Hampshire.
With this new partnership with Nuro, FedEx has made a long-term commitment to use their autonomous bots for last-mile delivery at large scale.
With over ten years in the Central Florida transportation insurance industry, our staff and agents at Florida Transportation Insurance, have the knowledge to help protect your drivers and public auto businesses and/or equipment. Our specialized carrier network and knowledgeable underwriters can offer you insurance coverage that are unmatched in the same day, expedited delivery and logistics industries.
The following are examples of the types of businesses we insure:

• Same Day Delivery
• Courier Service
• Home Delivery
• White Glove Delivery
• Expedited Delivery
• Freight Broker / Forwarder
• Restaurant Delivery
• Grocery Delivery
• Logistics & Warehouse Services
We know what it takes to keep your business on the road safely and profitably. With some of the best coverages and services in the industry, along with our extensive experience in the transportation industry, we can make it an advantage for you. Give us a call right now to speak with one of our local licensed, experienced agents.
Call us at (407) 501-8275 to speak with one of our local licensed, experienced agents today, if you prefer using online technology, clic on Florida Transportation Insurance any time of a day to receive quotes and information.
Oscar Pacheco - Licensed Agent