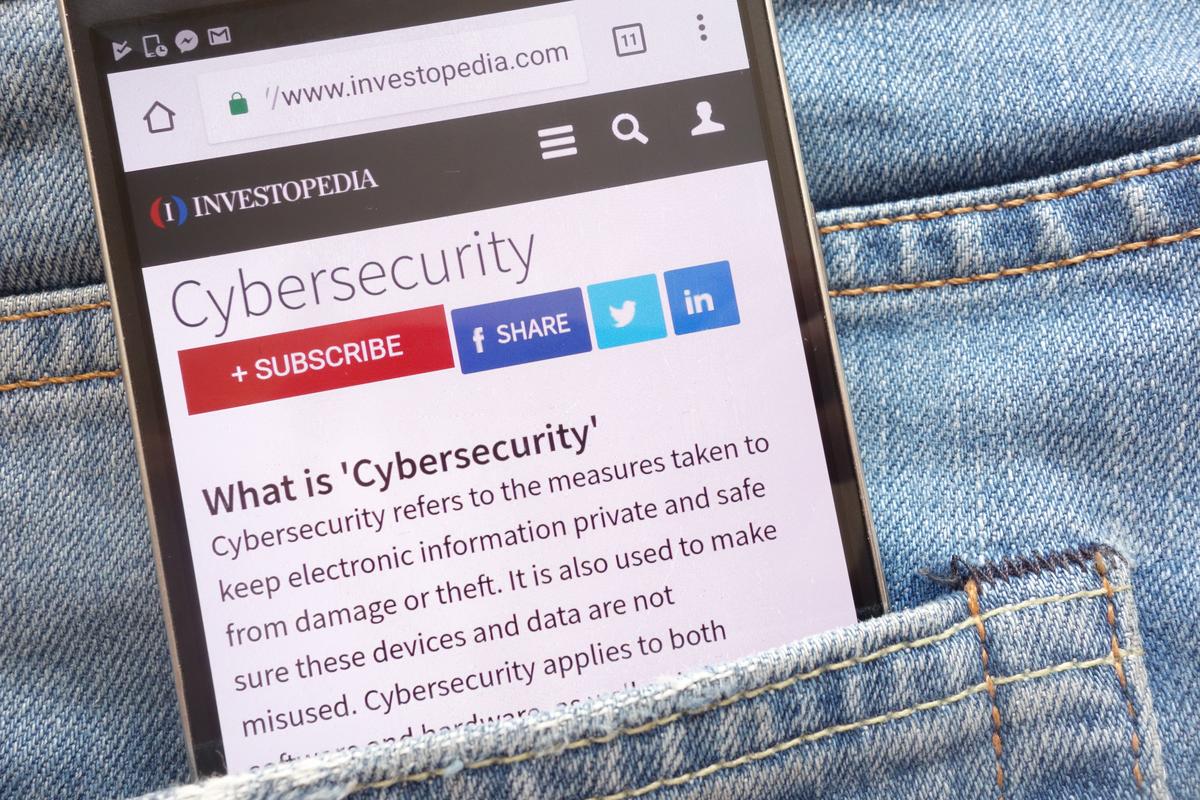 Orlando, Fla.—No one wants to talk about it, but it's inevitable, the transportation industry, where a lot of money changes hands every second, is becoming a big target for cybercriminals. Apparently, COVID-19 isn't the only pandemic the world will face this decade.
In 2020, there were 1,108 data breaches, down 19 percent from 1,362 breaches in 2019, according to the ITRC's 2020 End-of Year Data Breach Report. There was also a significant decrease in the number of individuals impacted. In 2020, 300.6 million people were impacted by data breaches, down 66 percent from 887.3 million people impacted in 2019. Cyberattacks were the most used cause of compromise, accounting for 878 events that affected 170 million individuals. One form of cyberattacks, using emails (phishing) or texts (smishing) supposedly from a reputable company that induces people to supply personal information, was the most used method of cyberattack, accounting for 44 percent of all cyberattacks.
Ransomware accounted for 18 percent of cyberattacks and malware accounted for 12 percent. Human and system errors accounted for caused 152 events that affected 130 million people. Physical attacks, such as stealing a device or document, accounted for 78 events and affected about 943,000 people. Supply chain attacks, which originate with a vendor, account for the remainder of attacks.
The May 7 (2021) ransomware attack on the Colonial Pipeline Co., which supplies 45% of the East Coast's fuel, is one of the latest examples of a cyberattack's power. The breach forced the company to shut down its four main pipelines between Texas and New Jersey, leading to fuel market concerns. Now we learned the transportation industry has become a high-value target for cybercriminals who gain access to fleets' IT system to install ransomware.
How hackers use ransomware is evolving, now cybercriminals are taking more of a "shotgun" approach where they don't have a specific target. The goal is to get the malware on as many networks and machines as possible. Once the hackers have access to a network, they decide when to activate the ransomware. According to industry sources and specialists, businesses without good data backup plans are most susceptible to being held at ransom.
Experts advise that more than 90% of cybersecurity problems originate from human error, according, a firm that offers cybersecurity education and training for businesses. Companies that don't tighten up their cybersecurity, make changes, or learn from the past are the companies most likely to get attacked multiple times. The most common risk to fleets right now is employees clicking on the wrong links in emails that look legitimate but lead to corrupted websites that downloads some sort of malware. Companies need to understand the importance of training their drivers, not just the office staff. Drivers may not be using the systems directly, but they are certainly talking or sending messages back and forth to the people who are using your system, which puts them at risk as well and possibly becoming the weakest link in your chain of protection.
We know what it takes to keep your business on the road safely and profitably. With some of the best coverages and services in the industry, along with our extensive experience in the transportation industry, we can make it an advantage for you. Give us a call right now to speak with one of our local licensed, experienced agents.
Call us at (407) 501-8275 to speak with one of our local licensed, experienced agents today, if you prefer using online technology, clic on Florida Transportation Insurance any time of a day to receive quotes and information.
Diana Munoz, CRIS
Email Diana Munoz
Call 321-206-8035