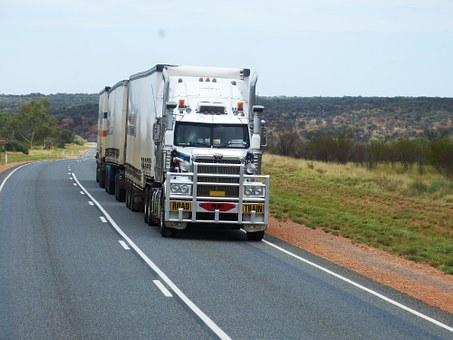 ORLANDO, Fla. —As we all know, mandating the use of electronic logging devices (ELDs) was aimed ultimately at reducing accidents and improving safety, but an academic team led by Alex Scott, assistant professor of supply chain management at Northeastern University's D'Amore-McKim School of Business, analyzed Federal Motor Carrier Safety Administration data to assess how enforcement of the ELD rule was affecting three safety-related metrics: compliance with hours of service; accident counts; and the frequency of unsafe driving.
What they discovered was research that shows mixed results toward that goal so far. While HOS compliance – the primary target of the ELD mandate – improved considerably, the study found that there was no decrease in the number of accidents for independent owner-operators and carriers with small fleets. It also found that unsafe driving infractions for small companies and owner-operators actually increased relative to large asset-based carriers.
Aside from safety levels, a drop in productivity as a result of the ELD mandate has been a significant issue for both large and small carriers – although there's evidence that drivers that effectively manage their hours post-ELD have been able to generate increased profits.
Although full implementation of the electronic logging device mandate is yet months away, data gleaned from currently ELD-compliant operators is already informing the Federal Motor Carrier Safety Administration's plan to propose changes to the bedrock hours-of-service rule, stated FMCSA Ray Martinez in his upbeat address to members of the Truckload Carriers Association on March 12. When the pre-rule was issued back in August, FMCSA said it came in response to "widespread congressional, industry, and citizen concerns and seeks feedback from the public to determine if HOS revisions may alleviate unnecessary burdens placed on drivers while maintaining safety on our nation's highways and roads."
Martinez said the agency was continuing to evaluate the comments and is "very close" to deciding whether it can "move forward with an NPRM that would provide definitive text" to launch the next phase.
Recently, a Minnesota lawmaker has made good on his promise and reintroduced legislation that would exempt some truckers from Electronic Logging Device regulations. Early in February 2019, Rep. Collin Peterson had plans to reintroduce two pieces of legislation intended to provide certain truckers with relief from the Federal Motor Carrier Safety Association's ELD regulations, especially for small trucking companies most responsible for agricultural products. The bill would mostly benefit farmers and small businesses in rural America.
These bills had originally been introduced back in May of 2018, did not get enough support from other lawmakers at that time when the Speaker of the House was Paul Ryan. Given the changes in that post, a new opportunity to reintroduce the bills has now emerged and along with recent research developments, a different outcome might be possible.
Both bills would still require that truck drivers use paper logs and that they comply with all of the FMCSA's Hours of Service regulations.