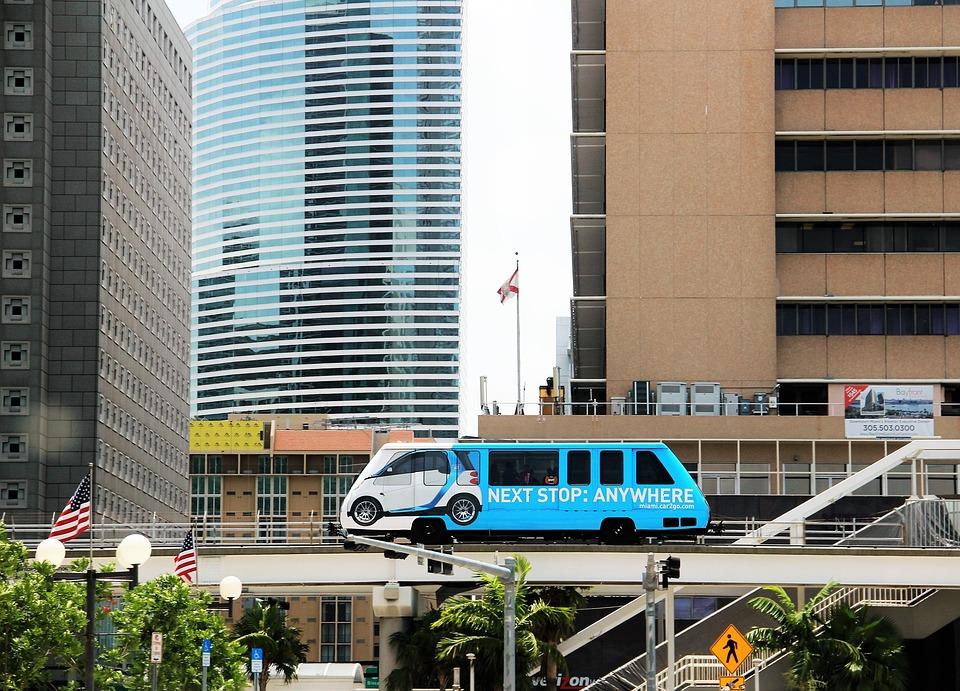 Orlando, Fla.—For public transportation business owners, today's Florida business environment is complex.
Additionally, 70% of transportation of the insurance companies believe the business environment was already a high risk, and now comes the COVID-19. In spite of lost revenues and even COVID-19 dangers presented to their workforce, transit providers, commonly viewed as static and inflexible, have responded to these extraordinary circumstances to serve their communities. Older adults, for example, have major challenges. They have been urged to stay home because the risk of severe illness increases with age. These individuals often do not drive and may have limited financial resources. Yet, they still need food and possibly medication, and they may need to make routine yet lifesaving trips like medical appointments. Most Non-Emergency Medical Transportation (NEMT) businesses are regulated by the state, each state levies minimum insurance requirements. Furthermore, many paratransit companies are contracted with various transportation Managers (Logisticare, MTM, Access2Care, Transcare, etc.) that have additional insurance requirements.
According to the World Economic Forum (WEF), demand for public transportation has plummeted during the pandemic—by as much as 75-85 percent in cities such as Washington, Copenhagen, and Buenos Aires. The Washington Metropolitan Area Transit Authority, as an example, projects losses of as much as $52 million per month due to COVID-19-related lifestyle changes, waived bus fares, and the economic downturn. Beyond financial loss for transit agencies, their drivers are taking personal risk.
The recent CARES Act provides an unprecedented $25 billion lifeline back to hemorrhaging transit budgets and offers transit operators increased spending flexibility. Funding will be provided at a 100 percent federal share, with no local match required, and will be available to support capital, operating, and other expenses generally eligible under those programs to prevent, prepare for, and respond to COVID-19.
Funding under the CARES Act can be used to reimburse operating costs associated with providing fare-free service. FTA funds net operating costs, or those costs that cannot reasonably be financed by fare revenues. In the case of fare-free service, FTA would fund the total operating costs, as there are no fare revenues to deduct to get to net operating cost.
Operators that meet the definition of public transportation service, and that are otherwise eligible to be a recipient or sub-recipient under the Urbanized Area Formula Program or the Rural Areas Formula Program may receive CARES Act funding if allocated funds by the designated recipient. To receive funding as a recipient or sub-recipient, the public transportation operations must meet all eligibility and program requirements of either Section 5307 or Section 5311.
One way to protect your public transportation business from losses and other risks, is to have it properly insured. Use the advice of local specialists, to explore the options available in the market, and make the changes that are necessary to keep your business afloat.
---
Some of the most related to this pandemic Public Auto insurance that we offer:
Non-emergency Medical Transport
Ambulances
Limousines
Social Service/Non-Profits
Ambulette Operation
Alternatives providers as part of transit
Municipal Entities and/or Private Contractors
Non-Emergency Hospital Transport
Airport Shuttle Vans
Church Buses
With 10+ years in the Central Florida transportation insurance industry, our staff and agents, have the knowledge to protect drivers and public auto businesses from owner/operators to fleets owners. We know what it takes to keep your business on the road safely and profitably. With some of the best coverages and services in the industry, along with our extensive experience in the transportation industry, we can make it an advantage for you.
Oscar Pacheco - Licensed Agent