Saturday, December 03 2022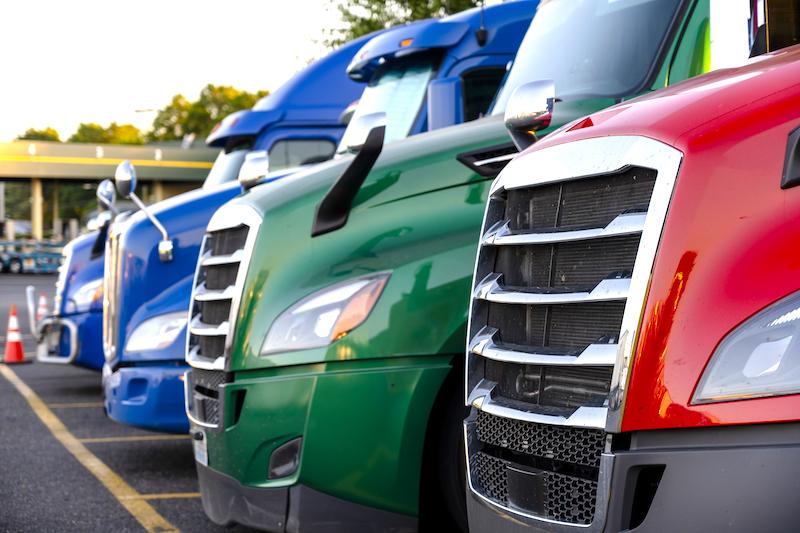 On December 1st, 2022, a piece of legislation was introduced to alleviate stress on supply chain as it is expected to boost highway safety. The Truck Parking Safety Improvement Act would authorize $755 million in competitive grant funding to expand commercial truck parking capacity across the U.S. The Senate bill establishes new funding eligibility criteria, including considerations for drivers' personal safety. The lack of safe parking options is often cited as a serious deterrent to more women joining the industry. The bill also would make routine maintenance expenses eligible for funding, as state transportation officials often cite maintenance costs as a deterrent to expanding parking capacity.
Parking shortage, according to industry sources, is having a costly, measurable impact on supply chain efficiency, as well as in driver health/wellbeing, highway safety, and ultimately, the environment.
The following facts were some of the considerations that triggered the initiative:
A U.S. Department of Transportation report found 98% of drivers regularly experience problems finding safe parking.




The same report found the truck parking shortage exists in every state and region and is most acute along major freight corridors.




70% of drivers have been forced to violate federal hours-of-service rules because of this common scenario.




To ensure they can find a safe and legal space, truck drivers often park prior to exhausting available drive time, surrendering an average of 56 minutes of valuable drive time per day, according to the American Transportation Research Institute.




The time spent looking for available truck parking costs the average driver about $5,500 in direct lost compensation — or a 12% cut in annual pay.
Safety in our roadways is of paramount importance, and so is maintaining the wellbeing of our truck drivers across the country to keep our families and everyone safe while on the move.
Besides taking all the necessary steps to stay safe, truck drivers and business operators must have proper insurance coverage at all times.
Coverage options can include but are not limited to:
• Commercial Fleet Auto
• Hired/Non-Owned Auto
• Cargo Insurance
• Dishonesty Bonding
• Warehouse/Terminal Coverage
• Workers Compensation
• General Liability & Property Insurance
• Umbrella (Excess) Liability
• Employment Practices Liability
• Professional Liability
• Cyber Liability

When you do business with us at Florida Transportation Insurance, you will receive top notch service tailored to your business's needs.
Including:
Practical and accurate information about your insurance policy and your insurance company.
An agent who works for your best interests.
Personal service.
Whether you need to make a policy change, have a question about billing or need to report a claim, our customer service representatives are the best in the business and will handle your request quickly in the most professional manner.
You can have access to our online tools 24/7 to accommodate your busy schedule. Please bookmark our website, and visit us often. We look forward to hearing from you.
Call us at (407) 501-8275 to speak with one of our local licensed, experienced agents today, if you prefer using online technology, click on Florida Transportation Insurance any time of a day to receive quotes and information.
Oscar Pacheco - Licensed Agent